Join a dynamic organisation where everyone is valued regardless of their position and where the leadership actively promote diverse perspectives.
We aim to recruit either best in class candidates or candidates with the potential to become best in class for positions throughout the organisation and our staff policies are aimed at creating the optimum conditions for our people to thrive.
In assessing candidates for roles, including work experience, the organisation does not discriminate on the grounds of age, disability, gender reassignment, marriage and civil partnership, pregnancy and maternity, race, religion and belief, sex or sexual orientation.
We are committed to acting to advance equality of opportunity to reduce the inequalities of outcome which result from socio-economic disadvantage.
We encourage applications from women, members of minority ethnic origin, people with disabilities, those who are LGBTQ+, as well as candidates from other groups that are underrepresented in the legal sector including those from disadvantaged backgrounds.
In considering applications to the practice, we take account of our power under s.159 Equality Act 2010 to take lawful positive action to advance equality of participation.
Further details of our equality, diversity and inclusion initiatives and policies are contained on our corporate social responsibility page.
Pupillage
Pupillage at Black Antelope Law is offered on the basis of annualised hours over a period of the equivalent of 12 months. As a result, candidates are given the flexibility to complete pupillage part-time, full-time, full-time (but over a condensed period) or any combination of the aforementioned working patterns provided that any alternative arrangement does not negatively impact our ability to service the needs of our clients for the particular legal client group we are recruiting for.
As a BSB Entity, pupils at Black Antelope Law are part of the employed Bar, but unlike most employed barristers, have the unique opportunity to work with both internal and external clients.
You can read more about the structure of pupillage at our organisation and what to expect as well as download a copy of the application form by accessing the materials down below.
Work Experience and Mini Pupillage
The nature of our work requires that matters remain confidential. By applying to the practice, all applicants agree to keep all client matters they learn about during their work experience or mini pupillage placement confidential.
Application is by way of a CV and covering letter to: [email protected]
The covering letter (which should be no more than a side of A4) should set out:
An applicant's dates of availability;

Whether there are any particular service areas or departments of the practice that they are interested in; and

How the applicant satisfies the practice's ethos of delivering "Tomorrow's Lawyers. Today" whether or not the applicant is applying for legal work experience.
For mini-pupils, the nature of legal practice means that we cannot guarantee that any particular areas of work will be taking place on any particular day; we will, however, do our best to place you in service areas in which you express an interest.
In addition to mini pupillages offered directly by us, we are a partner organisation to the Inner Temple's Pegasus Access Support Scheme, which aims to improve access to the profession and to support high achieving students from under-represented backgrounds by providing the experiences they need to be able to thrive at the Bar. 
We are an equal opportunities employer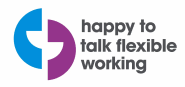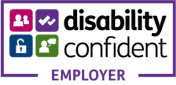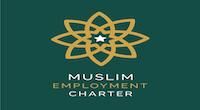 Get a quote
If you're interested in our legal services just send us a message and we will be in touch to prepare a quote
[email protected]
0330 223 3105
238 Gray's Inn Road, Bloomsbury, London WC1X 8HB